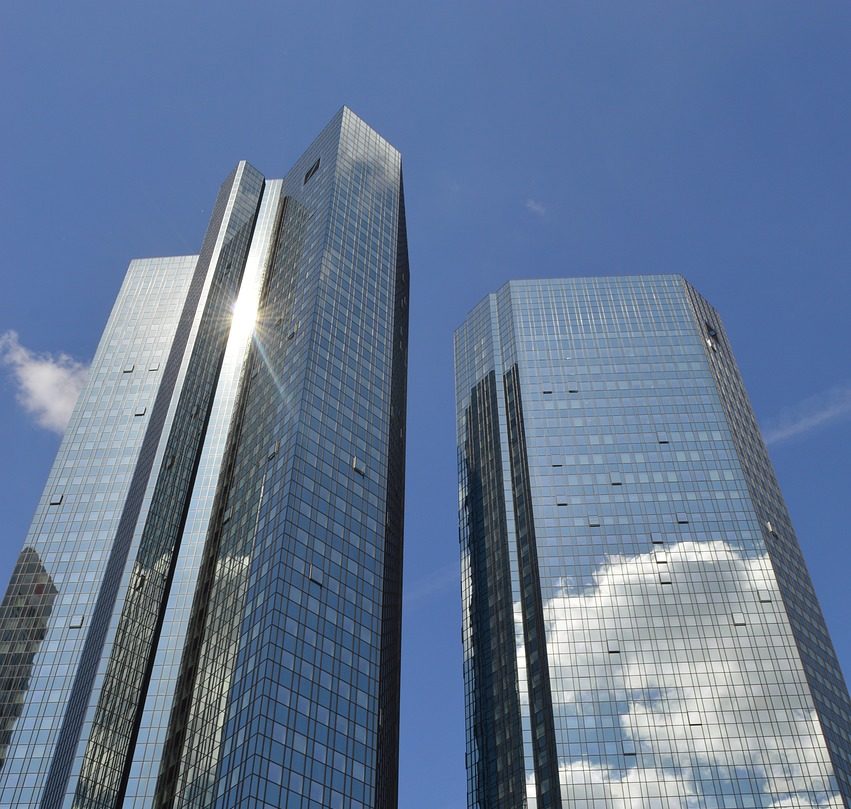 After years of struggling, Deutsche Bank has replaced its chief executive John Cryan with co-deputy chief executive, Christian Sewing, who has been with the bank since he was a teenager- he knows Deutsche inside out.
This appointment is seen by many, to be signalling a shift in the bank's strategy, since the new CEO was formerly in charge of its private and commercial bank operations. He may, for instance, choose to focus on retail banking (savings and loans side), rather than trading stocks and bonds- the more 'riskier' banking activities.
The shake-up of the Deutsche Bank comes as no surprise since the bank has been posting losses for the last three years (which co-incidentally happen to be the years that Cryan was in charge). This year alone, its stock is down 30%. Investors will hope that this appointment will increase the profitability and the share price. Indeed, shares in Deutsche Bank jumped 3% at the news of the shake-up.
On the other side of the pond, Jerome Powell, the new US Federal Reserve Chair, announced that he expects a gradual rise in interest rates this year. He also indicated that e-commerce, which has helped keep prices low for consumers, was the reason behind the lag in inflation. While the consumers have reaped the rewards due to companies like Amazon and ASOS, it has forced retailers to slash prices and keep them low so as not to drive away existing customers.
US markets slumped on Friday at the news that Trump threatened to launch another wave of tariffs on Chinese goods. It seems that there is no winner here- while China would lose more, its dependence on USA is declining. If China abides by its threat to respond in like, then US faces high costs in industries such as agriculture and energy.
Barclays plans to move part of its business out of London, after Berxit. There are plans to split the euro trading hub. Adding to these woes, retailers are under threat according to The Time's business news: "Debenhams, M&S and Pets at Home are viewed as the most vulnerable."
The Bank of England, meanwhile, met up with a group of business leaders to cast light on UK's productivity gap, which is the lowest amongst the rest of G7. The group plans to launch a digital platform with a mentoring programme, an executive education programme and advice for SME leaders.
It remains to be seen what the rest of the week brings.